Stand alone application, requires no other simulation. Just a windows platform PC or laptop.
Free Play real time simulation of Airbus MCDU, ND and Nav Control Panel
Includes the HTML MCDU Guide to give a full description of the MCDU similar to that found in the FCOM Vol 4.
Acquire familiarity with the Airbus MCDU, Route entry, Performance values, Page control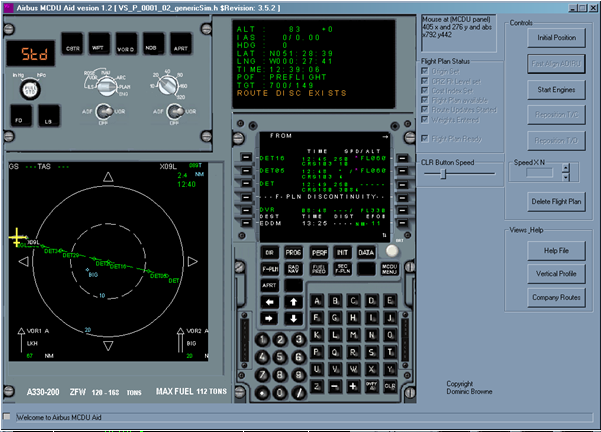 A Stand Alone, Real Time, Free Play simulation of the Airbus MCDU, ND and Nav Control panel as used on the A319, A320, A321, A330 and A340 aircraft. Designed to familiarize the user with the Airbus MCDU. Easy to use, No need for multiple simulations, runs on any Windows platform.
For

Windows operating systems

, not suitable for Apple OS unless using a Windows emulator.

The simulations have been created from publicly available information.

Although every effort is made to ensure the accuracy with current aircraft,

these are not certified training products

and must not be used as part of a formal training package.