Airbus A330 - 200 PC Simulation
Designed for Familiarization of the Airbus A330. Perform engine starts, flight preparation, Actual flights, Malfunction ECAM procedures etc.
The Airbus A330-200 flight simulator PC version.
Originally developed as the "IOS" for the cockpit simulator, the PC simulation is a full blown working simulator in its own right. All the cockpit knobs, lights, switches and buttons function, interacting with a complete simulation of the A330-200. Joystick interface and fully functioning A/P allow the program to simulate a flight from battery power on, through engine start, takeoff, climb cruise and approach and landing.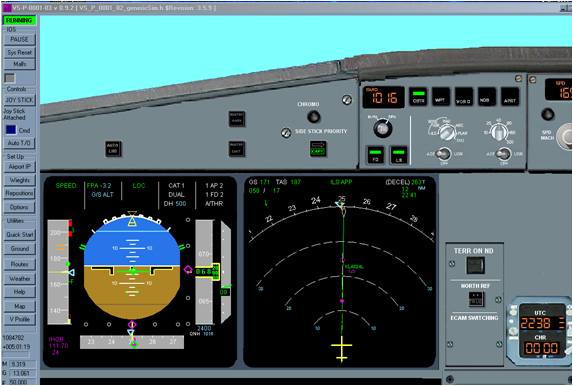 Free Of Charge
However, if you feel this simulation is of benefit to you we would kindly ask that you consider a donation to help support our site.
Complete FMGS simulation. Dual FMGC, Dual A/P and A/THR
Full simulation of all MCDU pages, for route planing and performance predictions
Full simulation of Each display screen, 2 PFD, 2 ND, EWD and all pages of the System Display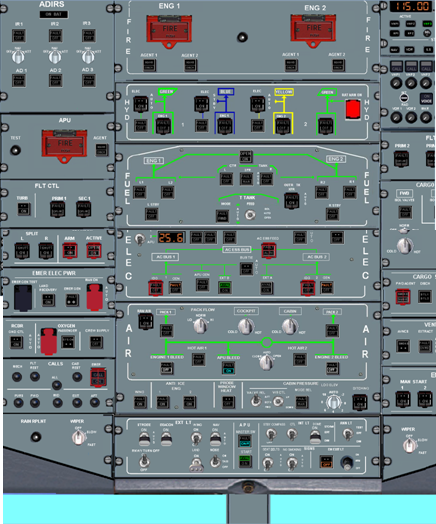 Malfunctions, Random or user defined. Full ECAM consequential effects.
Database of all world wide airports, runways, SID and STARs.
Hundreds of company routes
Fully detailed HTML help file.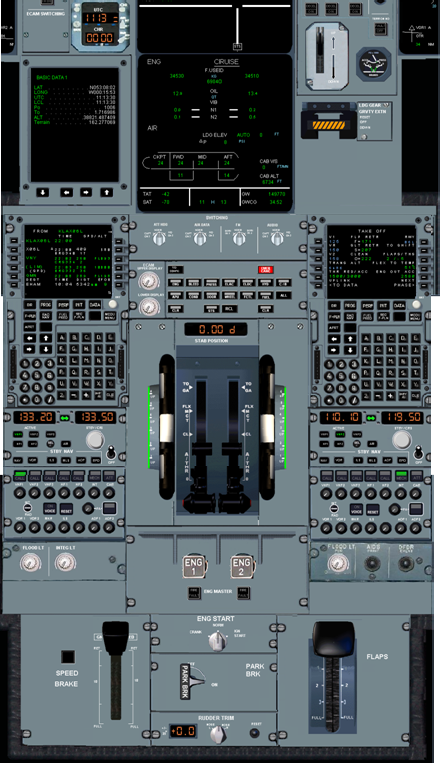 This simulation is not an add on for the Microsoft Flight Simulator or others and does not have a visual scene or aural queue. The price reflects the detail and accuracy of the simulation and not the amusement utility that may be acquired from other more game like simulations.
The simulation has been developed using publicly available data from many different resources. No approved data packages have been used. Whilst every attempt has been made to ensure the accuracy of the simulation, no guarantee of 100% correctness may be inferred or implied. It is not, therefore, a certified training aid.
We are fortunate to have had good feed back from several pilots ( many thanks to you all) , allowing the ability to improve the accuracy and fidelity of the program. A full list of feed back details and update status is available in the NOTAMs section.

For

Windows operating systems

, not suitable for Apple OS unless using a Windows emulator.

The simulations have been created from publicly available information.

Although every effort is made to ensure the accuracy with current aircraft,

these are not certified training products

and must not be used as part of a formal training package.